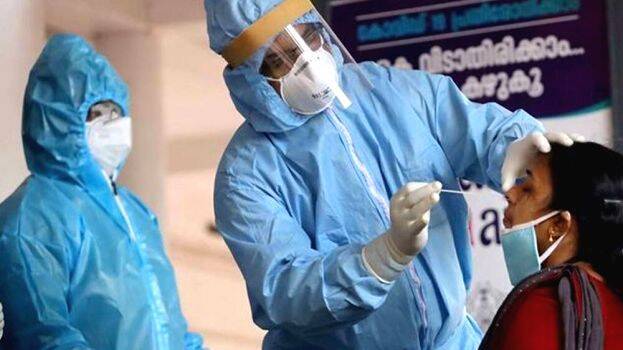 Kerala is witnessing an intense spread of Covid. It is not possible to predict how long this condition will last. Experts warn of a third wave. The word lockdown is not used now by the administration in light of the conviction that Covid cannot be prevented by shutting down everything. When you open everything after the lockdown, everything will be as same as the old thing. So the government is urging people to accept self-lockdown. If the banking sector and government offices are closed and people stay at home, the economy will stagnate. If the flow of money in the society stops after a certain limit and that condition persists, it can lead to various conflicts, outbursts and perhaps isolated violence. Hope is what drives human life forward. When all things comes to a standstill, human life becomes unbearable. So what the government needs to do during this Covid period is to strengthen the alternative way of doing maximum things using modern technology.
E-governance should be able to handle 90 per cent of the dealings between the government and the citizens in various departments. Modern virtual means should be adopted to redefine services and avoid the situation of having to go directly to government offices.
In the past, one had to go to the local government several times to get a birth certificate. Now those who have data in their computer can get the birth certificate at home or for those who can't get it like that can get it through the Akshaya Center within five minutes. Many services like this are available at your fingertips today. Many certificates, especially those related to the registration office, can be picked up online today. Efforts should be made to make 90 per cent of government services available online. Special e-teams should be formed to take the goods home while the shops are still open. Both doses of the vaccine should be given priority to those in this group.
The common man will change as time goes on. But over time, the Covid expansion has become a factor in changing the government and its citizens. Many of the court proceedings now required to appear in person can be virtualized. Things have to change so that after the Covid period there is no need for a return to the old ways. To the question whether, all this is going to happen, the answer is that if there is a will, there is a way.
All voters in India got Voter ID card at a time when technology had not advanced so much. It became a reality only because of the strong will power of the persons who were in authority.
So may this life with Covid become an opportunity for the evolution of a citizen friendly government that can offer speedy and transparent service.