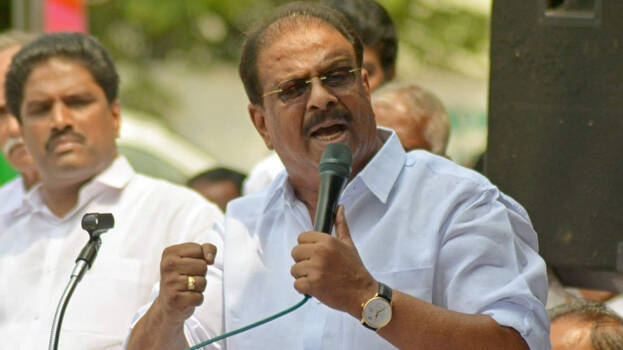 KOCHI: Advocate general has given nod to initiate contempt of court proceedings against K Sudhakaran MP. The move comes after the Kannur MP, lashed out at court for the verdict given in the Shuhaib murder case.
Meanwhile, Sudhakaran has told the media that he won't retract his statement. "I have not said anything unconstitutional. I have the firm conviction that I cannot be punished on the basis of the statement. My statement was against the court not against the judge," he said.
The high court verdict which ruled that the CBI probe is not needed in the case was described as 'dishonourable,' by the Kannur MP. He had also said that the mental condition of the judge who issued the verdict is questionable. The advocate general has given nod to the plea submitted by the high court advocate Janardana Shenoy, which cited Sudhakaran's statement amounts to contempt of court. It was in August 2019, that the division bench of the high court consisting of the chief justice, overruled the verdict of single bench which gave nod for CBI probe in Shuhaib murder case.