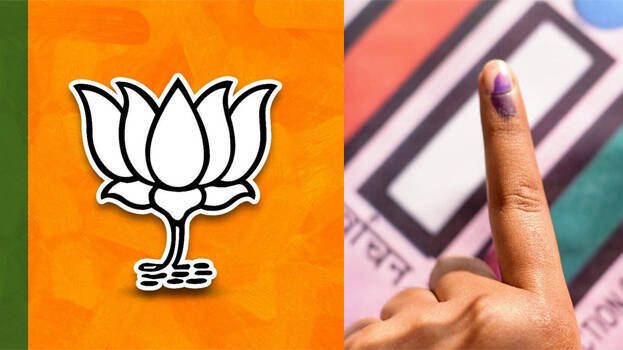 NEW DELHI: After four hours of counting, here are the big takeaways from the leads currently in. In West Bengal, Mamata Banerjee has managed to defend her government and appears to be headed towards a third term with her party winning close to 200 seats if not more. The BJP, trends indicate, may win somewhere between 95 and 105 seats. In Tamil Nadu, the DMK is set to form the government but their performance was not as exit polls predicted. According to current leads, the DMK+ alliance is leading in 137 seats. In Kerala, the Pinarayai Vijayan government is set to create history by becoming the first government to fight incumbency and retain power in the state. The Congress had a dismal performance, with the UDF leading in 48 seats at noon.
In Assam, the BJP is set to have a second term with the party's alliance already leading in 83 of the 126 seats while the Congress alliance is leading in 42. In Puducherry, the NRC+ alliance is inching towards the halfway mark with 12 leads at noon.
The elections were held amid a surge in Covid-19 cases across the country – a second wave that has ridden the country to an unprecedented crisis. You can therefore expect the results this time to be much slower. Our coverage on the Covid-19 crisis continues.
On Thursday, as West Bengal completed its record eighth and final phase of voting, exit polls conducted by several television news networks predicted a neck-and-neck contest between the Trinamool and the BJP, relegating the Left-Congress alliance to a distant third.
In Tamil Nadu, all the surveys have predicted a DMK-Left-Congress alliance victory with one predicting it would win between 175-195 seats out of 234. In Assam and Kerala, most of the national surveys gave the BJP and the Left Democratic Front (LDF), respectively, a second term. For the LDF, if the surveys prove true, retaining power in Kerala will be historic as the state has traditionally voted out the incumbent. In Puducherry, the Congress is set to lose with surveys giving the AIADMK-BJP-NR Congress alliance the edge.
What changes at the counting centres this time? Given the rise in Covid-19 cases, the Election Commission of India issued instructions for counting of votes in West Bengal, Assam, Kerala, Tamil Nadu and Puducherry. The commission has issued a blanket ban on all victory rallies, and has made it compulsory for candidates and their agents to either be fully vaccinated or have tested negative for Covid-19 in the preceding 48 hours. This, after the Madras High Court came down heavily on the poll body for what it said was its failure in enforcing stringent Covid-19 protocols.