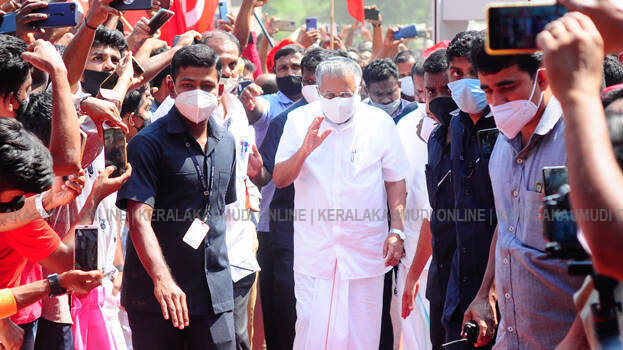 THIRUVANANTHAPURAM: Pinarayi Vijayan will step into his second term as Chief Minister by shattering all the images built against him. Though his government was haunted by back-to-back controversies such as the gold smuggling case, Sprinklr deal, Life Mission scam, EWS reservation, and Bineesh Kodiyeri issue in the last year, they were not able to prevent him from coming back to power.
As the elections approached, various central agencies like the ED, the NIA, the CBI, and the Income Tax also tried to put the LDF government on the defensive. Yet, Pinarayi Vijayan managed to lead the Left Front to the Assembly with a brute majority, like a captain who anchors a stranded ship after guiding it to the shore without even a scratch.
The election results show that the people have put their trust in the Chief Minister even when he was surrounded and attacked by all his political opponents. Vijayan's extraordinary leadership skills during disasters such as the floods, Nipah, and COVID crisis also played a crucial role in ensuring the continuance of the LDF rule. The continuance of rule in the state was a blow to the UDF and BJP leaders who claimed that the LDF had won the local body elections by kinship and personal votes.