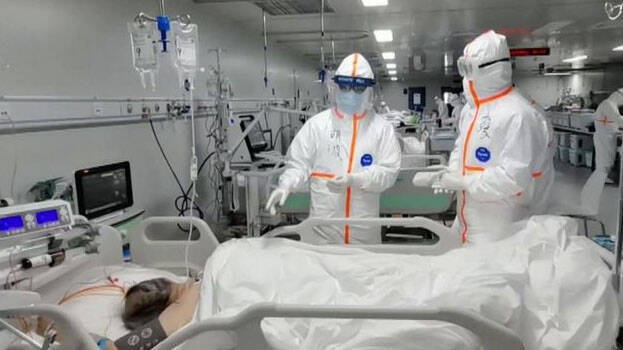 NEW YORK: Coronavirus cases rise unabated across the globe with 153,478,525 infected by the deadly contagion. While 131,475,914 have recovered, 3,216,128 have died so far. The US remains the worst-hit country with 33,180,441, followed by India, Brazil, France and Turkey. However, in the past seven days, India has added the highest number of fresh cases at 2,597,887, followed by the Brazil (417,760) and US (363,150).

India on Monday reported a decline in the number of fresh Covid-19 cases. With 370,059 infections in the last 24 hours, the cumulative caseload stands at 19,919,715, Worldometer showed this morning. As many as 3,422 deaths were also reported on the day. In the past seven days alone, India has added 2,597,887 cases to its tally. The country now has 3.4 million active cases.
The global tally for the coronavirus-borne illness rose above 150.5 million on Friday, as the death toll climbed above 3.16 million, according to data aggregated by Johns Hopkins University. The U.S. continues to lead the world in cases and deaths by wide margins, with 32.3 million cases, or more than a fifth of the global total, and 575,197 deaths, or almost a fifth of the worldwide toll.
India is second to the U.S. by cases at 18.8 million after recording 386,452 new cases in a single day, to break a record it set a day ago, according to the Indian Health Ministry, and 3,498 deaths. The U.S. has sent supplies, including oxygen, PPE and tests, and is planning to send more.
The Indian army has opened its hospitals to patients who are struggling to find beds, oxygen and treatments, as Prime Minister Narendra Modi comes under growing criticism for mismanaging the crisis. Brazil is third with 14.6 million cases and second by fatalities at 401.186. Mexico has the third-highest death toll at 216,447 and 2.3 million cases, or 15th highest tally. The U.K. has 4.4 million cases and 127,759 deaths, the fifth-highest in the world and highest in Europe.