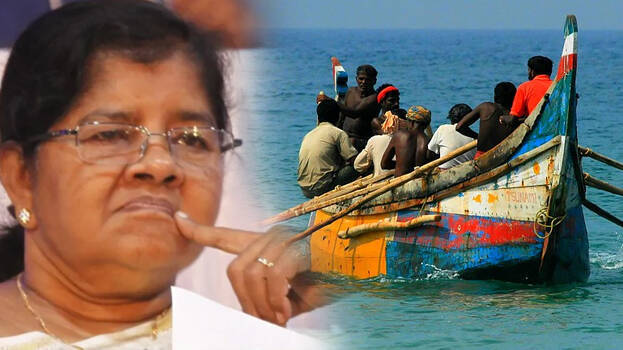 KOLLAM: Heated discussions are going on minister J Mercykutty Amma's defeat in the polls from Kundara. Some attribute it to the dynamic communal equations and some others point out the deep sea fishing controversy as the reason for the minister's humiliating defeat. UDF's campaign against the minister was centred around the deep sea fishing issue.
But in other coastal areas, this issue not only failed to create an impact but in other coastal constituencies like Kollam and Iravipuram, LDF won a landslide victory. Even though the chief of EMCC—the controversial firm involved in the deep sea fishing issue, contested against the minister, it was not enough to create a detrimental impact upon the left front.
Political observes and CPM leaders think that apart from the deep sea fishing issue, it is the communal equations in Kundara, which led to the minister's defeat in the assembly polls. Compared to last time, UDF bettered its position in Kundara by clinching 27,754 votes. Meanwhile, NDA lost 14,160 votes in the constituency. BDJS's Vanaja Vidyadharan contested for NDA in Kundara.
The community which supported P C Vishnunath convened meets even before the polls, with the sole intention to defeat LDF candidates and brought that issue to the attention of UDF leadership. Even though Vishnunath's campaign was delayed in the constituency due to many reasons, he undertook a strong campaign in Kundara. The communal circles also hatched moves supporting Vishnunath. That is why he was able to defeat Mercykutty Amma, who won last time with a whopping majority of over 30,000 votes. It is the first time UDF is winning from Kundara after 2001.
Candidates and votes secured by them
P C Vishnunath(UDF)- 76,341
J Mercykutty Amma(LDF)-71,887
Vanaja Vidyadharan(NDA)-6,097
Votes in 2016
LDF- 79,047
UDF-48,587
NDA-20,257