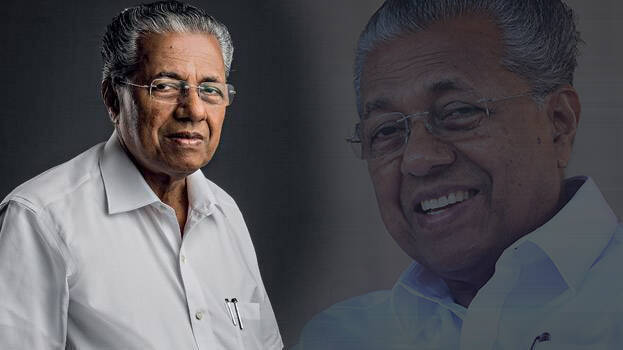 THIRUVANANTHAPURAM: The second left wave in Kerala is also being called 'Pinarayi's victory.' Changing history, Pinarayi was able to achieve another term through his social engineering. Since coming to power in 2016, every move of Pinarayi Vijayan was intended with the sole intention of another term. EWS reservation was only part of such moves.
The government's pro-woman stand on the Sabarimala issue changed the existing political equations. UDF and BJP made it a political opportunity under the garb of protecting traditions. At last, even CPM evaluated that the Sabarimala issue was the only factor for the set back received in the Lok Sabha polls. Pinarayi Vijayan has never changed his stand over the issue but he had followed an unregrettable silence. He also took due precautions to avert a similar set back for the local body and assembly polls. He strengthened social engineering to ensure the support of community organisations in the state. Through the Renaissance Values Protection Committee, he kept the backward and dalit community organisations with the government. Thus he convinced them that there won't be any change in the stand taken on Sabarimala and built up an image of the saviour of progressive and leftist ideas.
He made opportunities out of controversies. Kerala saw a saviour in him at the time of two great floods, Ockhi, Nipah and Covid 19. The people saw the press conferences conducted by him on a daily basis during these emergency times. He never said anything for name sake. The effective implementation of the welfare pensions benefited the people, especially during the pandemic's period. When the food kits were distributed to all sections of people, he was viewed as a leader with determination and care for the state's people and thus he surpassed the jibes and allegations levelled against him.
Pinarayi who valiantly defended the government against all kinds of allegations, was also accepted by the people. After V S Achuthanandan, people saw a popular leader in Pinarayi Vijayan and on the opposite side they saw the vacuum of a popular leader.
Giving candidature to new faces, by correcting the candidates' list of CPM through the mandatory implementation of the two-term norm was a risk taken by Pinarayi Vijayan. The dissenting voices which erupted in the party following the exclusion of Thomas Issac and G Sudhakaran were silenced under Pinarayi's iron fist. This move also created a feeling of not having the same faces among the people also. When the exclusion of seniors was discussed, Pinarayi replied that it applies to him in the next election.