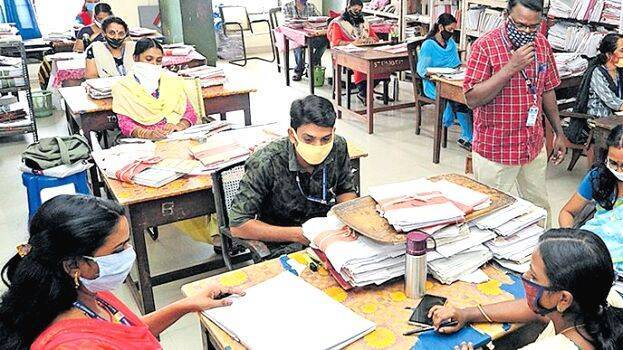 THIRUVANANTHAPURAM: The government has imposed more restrictions on the operation of offices Covid transmission gets worse in the state. From tomorrow, only 25 percent of employees need to come to the offices. Others can work from home. The order will apply to both government and private institutions.
The Chief Minister today said that lockdown would be required in the districts where Covid transmission is high. Strict restrictions will be imposed in the state from Tuesday. The operation of State and Central Government Offices will be limited to essential services only. Institutions selling essential items can be opened.
Only parcels from hotels and restaurants will be provided. Smooth cargo movement will be ensured. There is no obstruction to public transport. Only one passenger is allowed in two-wheelers. If it is a family, it can be two but should wear double mask. Banks should transact online as much as possible. It will only operate until one o'clock in the afternoon. Crowds are not allowed.