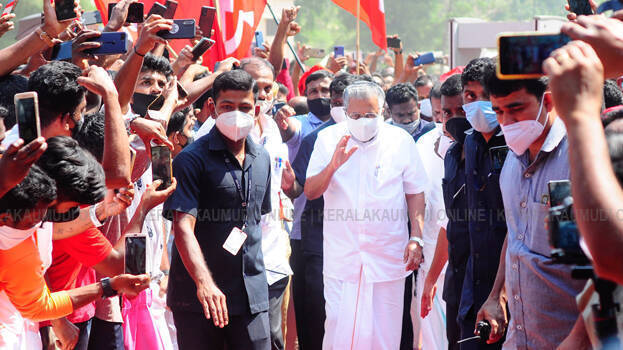 THIRUVANANTHAPURAM: The second Pinarayi Government would be sworn in on May 18, Tuesday. The function would be held at the Raj Bhavan adhering to Covid protocol. The decision was taken at the meet convened between politburo members of the CPM in Kerala.
The first Pinarayi Government was sworn in on May 25 in 2016. The CPM has reached a consensus to complete the bilateral talks regarding the formation of the cabinet before the swearing in ceremony. The LDF meet will be convened on May 17th morning to decide how many ministerial berths should be given the parties. It is heard that a final decision will be taken at the state secretariat meet convened on May 18 morning.
The new cabinet is expected to be sworn in May 18th evening. Only if there are any technical problems, it may extend to the next day. Talks are continuing regarding the participation of ministers' relatives in the function. A decision has been taken to conduct the function with a limited number of people.