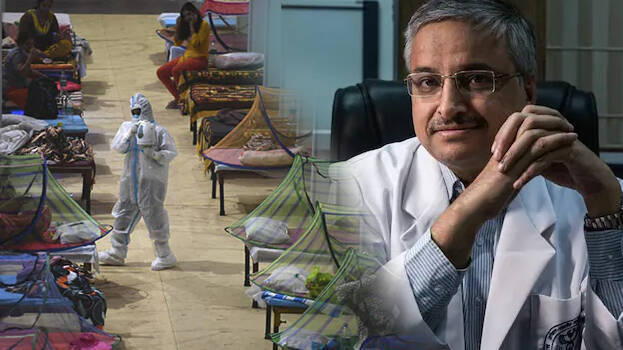 NEW DELHI: All India Institute of Medical Sciences (AIIMS) Director Dr Randeep Guleria on Tuesday warned that India might see a third wave of the Covid-19 pandemic. He also rejected the idea of night curfews and weekend lockdowns to bring down the Covid-19 cases saying that they hardly work. His comments came during his interview with a national media at New Delhi.
He said that a lockdown for a sufficient duration is needed to cut virus transmission in a country like India which is experiencing overwhelmed hospitals and a crisis of resources such as oxygen.
He said that three things needed to be followed to control the pandemic. First is to improve the hospital infrastructure. The second is to decrease the number of cases in an aggressive way and the third, rolling out of vaccines. He also said that if the close contact between humans are reduced, there is a possibility that the cases will come down.
Guleria pointed out that a regional lockdown is something that policymakers need to decide. It's an issue of organising everything in terms of lives and livelihood and that essential services are maintained and at the same time looking after those people who are daily wage workers, he said.