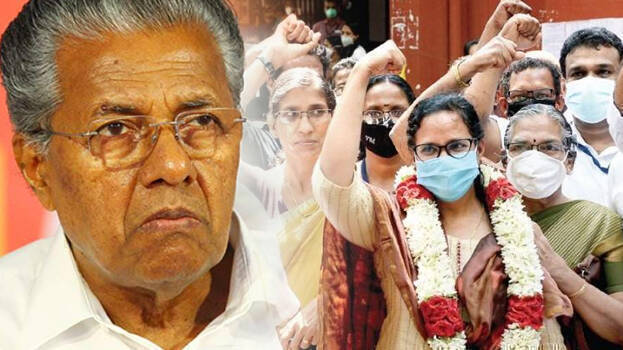 KOZHIKODE: When today marks nine years since the brutal murder of T P Chandrasekharan, Vadakkara is now witnessing another historic moment. Vadakkara which has never chosen anybody other than left is now resting with the UDF through RMP and K K Rema.
K K Rema's entrance to the assembly from the Vadakkara constituency where vengeance politics has been a talking point since the murder of T P Chandrasekharan, is a slap upon CPM's face. The formation of RMP and the regional outfit becoming a part of the assembly is once again being discussed in the ninth death anniversary of T P Chandrasekharan. This victory and the resultant political discussions are intolerable for CPM.
Other than anything, K K Rema's presence in the assembly itself is disturbing for CPM. Now political observers in Kerala are eagerly waiting to see how Pinarayi Vijayan is going to deal with leaders including KK Rema in the assembly. It is to be seen how the youth MLAs of CPM will fight against the mass MLA, K K Rema of UDF.
This time 10 women MLAs have won from LDF. Whereas Rema is the lone woman MLA of UDF. It also remains to be seen whether CPM will use its own women MLAs against K K Rema. Even when Pinarayi called Chandrasekaran a backstabber, many in the party had kept warm relations with the rebel CPM leader. Therefore even though Rema is coming from the enemy's camp, some in the a partyy circles are happy, but their voices will not cross the party's official structure.