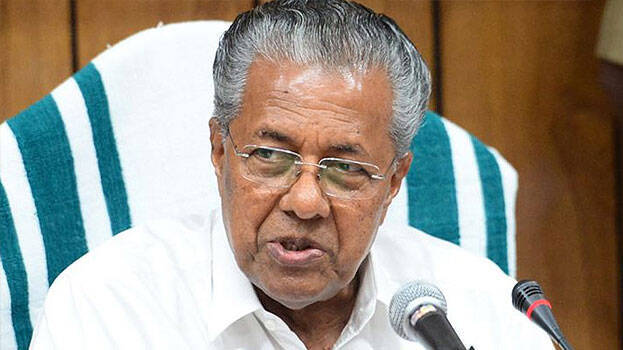 THIRUVANANTHAPURAM: With the state reporting a surge in COVID cases, Chief Minister Pinarayi Vijayan on Tuesday urged people to stay indoors as much as possible. He said that people with symptoms should wear masks indoors as more than 50 percent of people were getting infected from homes.
He said that ventilation should be ensured by keeping the windows and doors of houses open, thereby reducing the rate of infection. Maximum ventilation should be ensured inside the houses with COVID positive people. He also said that there should not be any lapse in the restrictions.
Doors and switches in homes should be sanitized periodically. KTDC hotels will be converted into COVID treatment centers. Public space should be avoided for walking and running exercises. People can do such exercises at home or near the house.
Those going out of their homes should wear double masks. They must first wear a surgical mask and then use a cloth or N95 mask over it. It was noticed that the police were blocking people from going for domestic work and wage work. Police have been instructed to refrain from such moves.