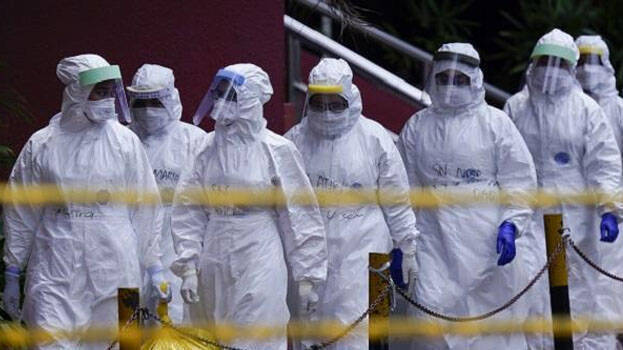 NEW YORK: Coronavirus cases rise unabated across the globe with 154,966,166 infected by the deadly contagion. While 133,165,117 have recovered, 3,240,585 have died so far. The US remains the worst-hit country with 33,273,888, followed by India, Brazil, France and Turkey. However, in the past seven days, India has added the highest number of fresh cases at 2,649,808, followed by Brazil (420,978) and the US (355,640).
India on Wednesday reported 382,691 fresh Covid-19 cases. With this, the cumulative caseload stands at 20,658,234, Worldometer showed this morning. In the past seven days alone, India has added 2,649,808 infections to its tally. As many as 3,786 deaths were also reported today. The country now has 3.49 million active cases. Reserve Bank of India Governor Shaktikanta Das will make an unscheduled speech at 10 am today, as a new coronavirus wave threatens a nascent economic recovery.
Observing that the Centre was quibbling about "little things" when people are dying in Delhi, the Delhi High Court on Tuesday asked the central government to showcase why contempt proceedings should not be initiated against it for non-compliance of judicial orders by not supplying 700 MTs of oxygen to Delhi.
Maharashtra reported 51,880 new coronavirus disease (Covid-19) cases and 891 deaths, followed by Karnataka (44,631), Tamil Nadu (21,228) Delhi (18,000), Kerala (26,011), Uttar Pradesh (25,858), Andhra Pradesh (20,024) in the past 24 hours.