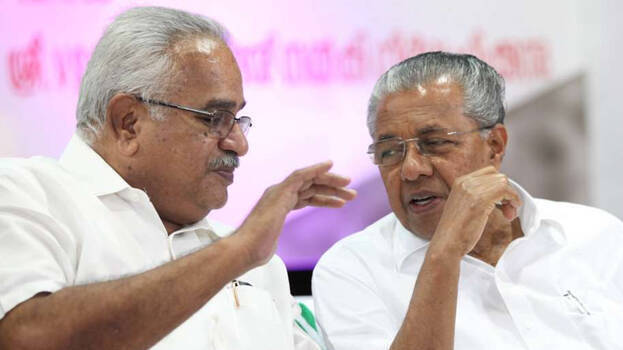 THIRUVANANTHAPURAM: Bilateral talks in connection with the formation of the second Pinarayi cabinet will commence tomorrow. It is learned that the decision taken at the CPM state secretariat which met yesterday was to complete the allocation of portfolios by Monday. The LDF is planning to conduct the swearing in ceremony before May 22.
At least 200 people including 140 MLAs and dignitaries have to be invited for the swearing-in ceremony. In a situation where cultural and political events are banned, a function attended by so many people cannot be held. Therefore, the swearing in ceremony can be conducted only with strict restrictions. The government hope that the disease can be brought under control if strict restrictions are imposed till May 16. Bilateral talks and allocation of portfolios can be completed by then.
The delay in convening party committees due to the transmission of Covid is mainly the reason for the prolongation of the swearing in ceremony. The state committee and the state council decide the ministers of the CPM and the CPI. There 97 members including eight invitees in the CPM state committee. There are more than 80 in the CPI council. It is presently not possible for so many to convene together.

The decisions taken by the CPM and the CPI will be crucial in the five-day long bilateral talks. In talks with both parties, a decision will be taken on the portfolios to be given to the new allied parties. After that the CPI council will convene. After the LDF meet on May 17, the CPM secretariat and the state committee will convene on May 18. Parliamentary party meetings will also be convened on these days.

The present understanding in the CPI is that ministerial and deputy speaker posts should not be relinquished. If pressure mounts, chief whip post may be given. The CPM is thinking of taking food and civil supplies portfolio from CPI and hand it over to the Kerala Congress (M).
Although they are planning to conduct the swearing in ceremony on May 18, as the transmission rate varies, they may reconsider the decision. Some CPM leaders are also worried that the caretaker government will continue to invite criticism as the transmission is severe.