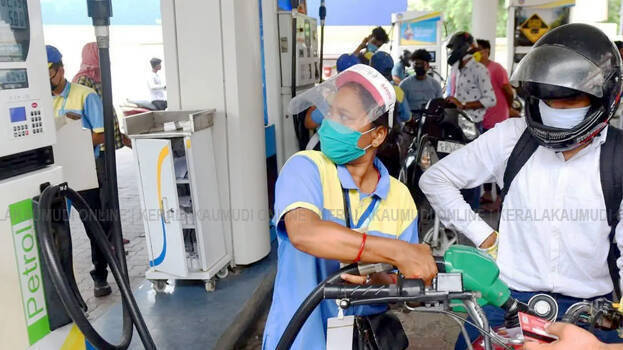 THIRUVANANTHAPURAM: There is an increase in the price of fuel The price of fuel rise after the assembly polls. Petrol price was hiked by 17 paise and diesel by 22 paise. With this, a litre of petrol in Thiruvananthapuram will cost Rs 92.74 paise and that of diesel will be Rs 87.29 paise. In Kochi, the price of petrol is Rs 90.86 paise and that of diesel is Rs 85.53 paise.
In Kozhikode, the price of petrol is Rs 91.11 paise per litre and diesel price is Rs 85.74 paise. Rates have been increased across the country and vary from state to state depending on the local incidence of taxation (VAT). The oil companies claim that when international crude oil prices gain, prices in India move higher. However, fuel prices did not rise during the election season despite a sharp rise in international market.
No sooner had voting ended, oil companies indicated an impending increase in retail prices in view of firming trend in international oil markets.
Despite the concerns about rising COVID-19 cases in India denting demand, crude oil prices in the international market have risen primarily on account of strong US demand recovery and a weak dollar.
Prices have been on a continuous uptrend since April 27, an industry official said adding crude oil price hit USD 65 per barrel mark.
It is expected that the crude oil prices in the international market will remain firm in the near future, exerting upward pressure, he said.