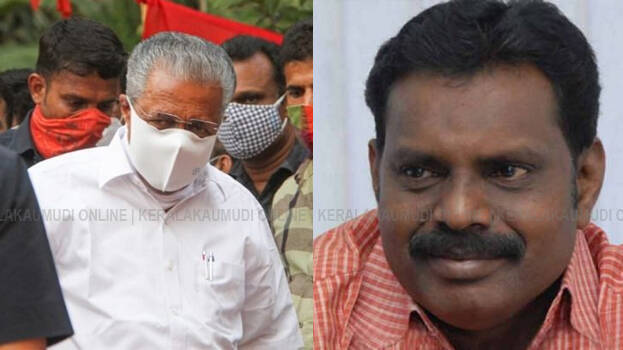 KOLLAM: Kovoor Kunjumon has sought a ministerial berth in the second Pinarayi Government. He claimed that he has won from the Kunnathur constituency for the fifth time in a row and so deserves a ministerial berth. He has decided to a give a letter to Pinarayi for a ministerial berth.
Kunjumon said that making him a minister will help in bringing RSP from the UDF to the LDF. He also asserted that standing firm in the Left Front should also be taken into account. Kunjumon won from Kunnathoor this time overcoming the opposition of the local CPM.
Kovoor stood with the Left Front even after RSP left the front. Despite coming out of the party, Kunjumon managed to keep the constituency with him for the last two times. Kunjumon defeated RSP's youth leader Ullas Kovoor by 2790 votes this time.
Ganesh Kumar, who won from Pathanapuram, is likely to get a ministerial berth. When Ganesh, who left the UDF, is considered for the ministerial berth, not giving one to Kunjumon, may be subjected to criticisms. The LDF had given a ministerial berth to Ramachandran Kadannappally, having only one member, last time.