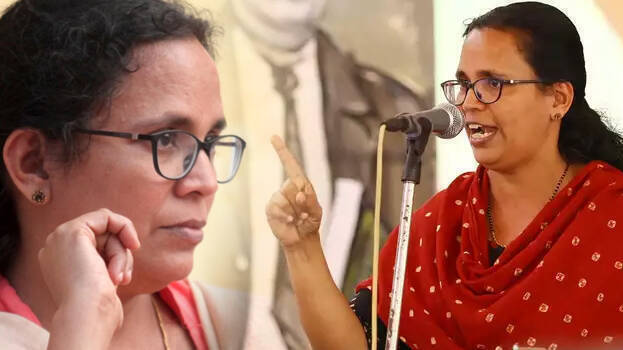 KOZHIKODE: Yesterday was the day of remembrance that came shortly after the historic victory of K K Rema in the Vadakara constituency. Her life partner T P Chandrasekharan was hacked to death on May 4 and it was his death anniversary. The victory of nine years of waiting and a bloody battle, Rema offered red flowers to the martyrs' heroic memories and gave a salute. She vowed to continue that fight energising that memories.
RMP leader T P Chandrasekharan was murdered on May 4, 2012. Rema said the democrats in Vadakara have sweetly asked revenge for that blood.
"It is satisfying that the struggle started by TP has gained momentum in this way. This year's TP commemoration day is at a time when the people of Vadakara have voted against the politics of CPM. Their politics is to kill those opposing them. This day has a great historical significance," said Rema.
His death anniversary was observed without any celebrations due to Covid. Floral tributes were paid at his tomb at Nellacheri in Onchiyam. Only a few leaders and close relatives, including party state general secretary N Venu, were present.
Rema's phone has not stopped since the counting day. She got calls from the country and abroad congratulating her for her win. The calls were mostly from women. They all said 'the win we wanted', 'the win we were waiting for' ... Among them were top leaders of the CPM. She refused to say those names. She said they should not have any problems in the party because of me. When asked whether she is anxious in a situation where the CPM has a large majority in the assembly, she said 'no'. Will say what needs to be said and will oppose what has to be, she said