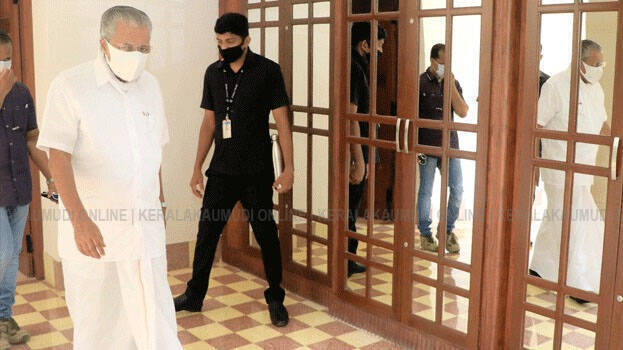 THIRUVANANTHAPURAM: There are indications that there will be a major reshuffle in the office of the chief minister in the second Pinarayi government. It is yet to be decided whether the chief minister will have more controversial advisers. There are differences of opinion in the party itself on the issue of advisers. When Pinarayi, party and the government are well accepted by the public, majority in the party is of the stand that controversial advisory appointments should not be made. The party is of the opinion that the chief minister should take the appropriate decision in this regard.
Pinarayi's stance on the issue of advisors would be crucial. However, there is a question amongst the leaders as to whether should appoint people like Geetha Gopinath and
Raman Srivastava who do not agree with the party's stand and ideas. Raman Srivastava (Home), M Chandradathan (Science), Geetha Gopinath (Economics), Dr N K Jayakumar (Law), John Brittas (Media) and Prabha Varma (Print Media) were the advisers to the chief minister in the first Pinarayi Cabinet.
There will be a new political secretary and a private secretary in the office of the chief minister. A top leader of the party will be appointed as the political secretary. Only a handful of existing ones will remain in the personal staff. While the majority of cabinet members would be new faces, majority of personal staff members would also be the same.
CPM state committee members or district committee members will be appointed private secretaries to the ministers. The party has taken a decision not to retain any of the personal staff members in the second Pinarayi government. A minister can appoint up to 27 staff members. Of these, three or four will be government officials. The party has instructed service organizations to hand over the list of capable officers. CPM sources hinted that highly educated young party members will be given more opportunities in the personal staff.
The offices of the minister will have an excellent PRO system to inform people about the activities and achievements of each department. Some of the pro-CPM journalists in the state will reach this position. The party has decided to make ministerial offices to centres of professional touch to avoid maximum controversy. The CPM will keenly watch the departments of ministers of allied parties.