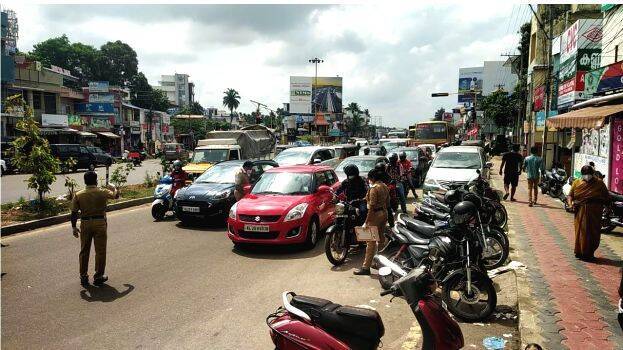 THIRUVANANTHAPURAM: The lockdown announced due to the severity in Covid transmission in the state will come into effect from Saturday. The complete lockdown has been announced from May 8 6 am to May 16. The government also issued guidelines and exemptions.
Government offices in the state will be completely closed. Banks and insurance companies can operate from 10 a.m. to 1 p.m. Private security service may work. Petrol pumps and workshops can be opened.
Convenience stores are open from 6 a.m. to 7:30 p.m. Bakeries can also be opened. But only home delivery is allowed. Minor construction work will be allowed. Public transportation isn't allowed. Inter-district trips are not allowed. Cases will be registered against those who go out unnecessarily. Those who leave their residences must have an affidavit with thewm. There will be flight service and train service.
Only offices with essential services will operate. Travel to the hospital and vaccination won't be stopped. Travel from the airport and railway station is also allowed. A maximum of 30 people can attend a wedding, and only 20 at a funeral. The instructions are that no one should be allowed in places of worship.
The state is finally moving towards lockdown as the spread of the disease has spiralled. The complete lockdown is for 9 days. Recently, more than 41,000 patients are reported daily in the second wave of Covid-19.