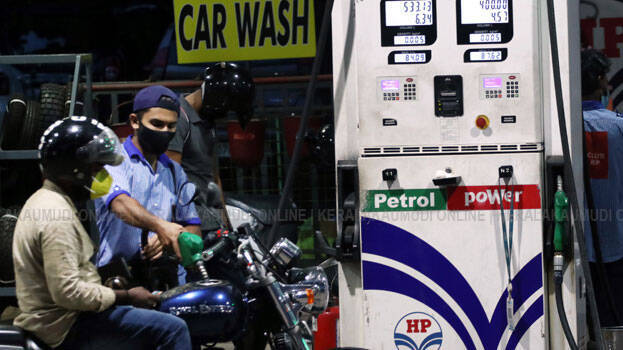 KOCHI: The fuel prices have been hiked for the fourth consecutive day. Petrol price was hiked by 28 paise per litre and diesel by 33 paise. In Kochi, the price of petrol is Rs 91.43 paise and diesel Rs 86.20 paise.
In Thiruvananthapuram, the price of petrol per litre is Rs 93.25 paise and diesel Rs 87.90 paise. Petrol was hiked by 25 paise and diesel by 30 paise yesterday. Fuel prices in the country have been rising day by day since the assembly elections in six states.
Fuel prices are at record highs in most states, including Kerala. Fuel consumption in the country has declined due to the restrictions imposed due to the pandemic.
The price of oil in the country is determined by the price of crude oil in the international market and the dollar-rupee exchange rate. Crude oil prices are likely to rise again on increased US demand for oil. The current rate is above $ 68 per barrel.