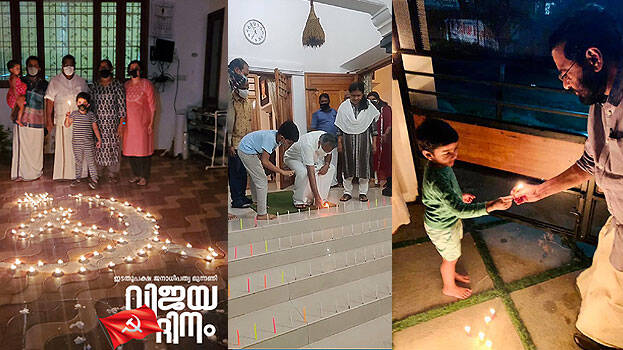 The election victory of the LDF was celebrated at homes considering the Covid situation. Leaders of the Left and Front / Party supporters celebrated the victory of the Left Democratic Front in the Assembly elections by lighting candles and offering sweets at home. Images and videos of it are filling up on social media. Various leaders including Chief Minister Pinarayi Vijayan took part in the celebrations.
Former minister EP Jayarajan, minister Kadakampally Surendran and minister KK Shailaja Teacher have posted pictures of themselves celebrating the victory of the Left on social media. Kodiyeri Balakrishnan, former state secretary of the CPI (M), said that the day was chosen for the celebrations and that it was to be organized in a way that would not be difficult for others.
This day is organized as Victory Day. It is not possible to organize rallies and such due to the Covid situation. Therefore, it was decided to organize such an event in each house. The event is being held in various parts of the state today. It is a symbolic event of bringing light to the people. Most of the leaders celebrated the victory with their families, Kodiyeri said.