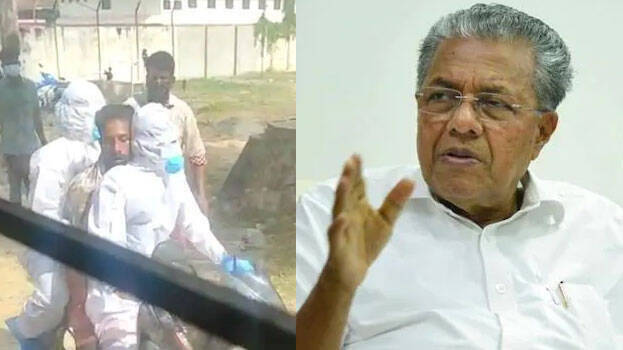 THIRUVANANTHAPURAM: Chief Minister Pinarayi Vijayan has told local body institutions to be prepared with additional vehicles in the event of unavailability of ambulances. The chief minister has given strict directions to the local body institutions in the wake of the Punnapra incident where two youths carried a critically ill covid patient to the hospital in their bike as an ambulance was unavailable.
"The youth in Punnapra has done a commendable act. A critically ill patient was taken to the hospital by two youths on their bike. But a bike can never replace an ambulance. As it was an emergency those youths used the bike," the chief minister said.
"The local body institutions must keep some vehicles in reserve to use in emergency conditions when enough ambulances are not available. They must find out enough vehicles in the event of a shortage of ambulances," the chief minister said during a meeting with representatives of local bodies.
The Chief Minister who criticised the ward level panels also expressed apprehension on whether lapses had happened over its functioning. "Those institutions which have not created ward level panels must create them immediately. The members of ward level panels must be given priority for vaccination," he said. He also told the representatives that destitute and bedridden patients in every ward should be given special care.