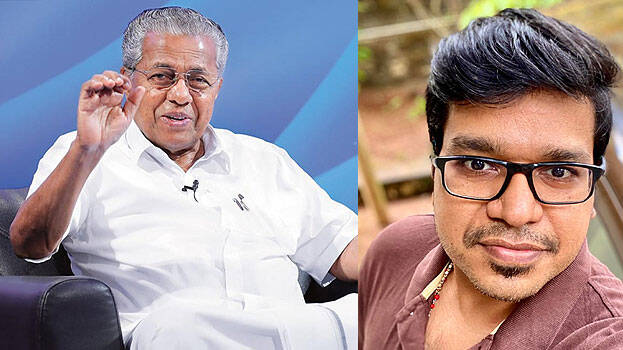 Sreejith Panicker lauded Chief Minister Pinarayi Vijayan's statement that bikes are not a substitute for ambulances and that local bodies should prepare vehicles to use in place of ambulances. Sreejith's statement came through a statement on his Facebook profile.
In his post, Sreejith greeted Pinarayi Vijayan and said that although the blind commies have no knowledge, the Chief Minister has it. Sreejith Panicker ends his post by saying 'Lal Salam'.
Sreejith has also given a photo of Pinarayi Vijayan along with his post. Sreejith was recently embroiled in a controversy after he reacted badly to the incident in which a Covid patient was taken to hospital on a two-wheeler.