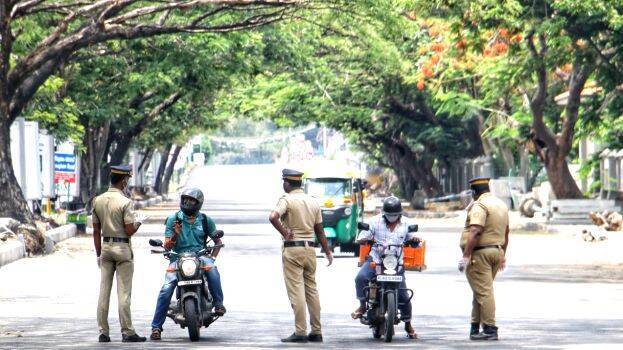 THIRUVANANTHAPURAM: A website has been launched to apply for a pass issued by the Kerala Police for emergency travel during lockdown. You can apply for the pass by entering the link pass.bsafe.kerala.gov.in. The pass will be issued according to the seriousness of the application. After applying, you can check whether the pass has been granted from the check status menu in the link. This pass can be used as a printout or screen shot on the go.
Those who do not have an identity card in the essential service category, domestic workers and workers can apply for the pass online. Their employers can also apply for them. After getting permission, the pass can be downloaded from this website.
In case of an emergency, the traveler has to submit the application by providing name, address, vehicle number, passenger name, place of departure and return, date, time, mobile number and identity card details to get the required pass online. This information will be checked at the police control centre and eligible applications will be approved.
Passengers can check the status of their application by entering their mobile number and date of birth on the website and downloading or taking a screen shot of the approved travel pass. It is mandatory to provide the identification document mentioned in the application along with these during the journey for police verification.
Those in the essential service category can use the identity card issued by their institution to travel during lockdown. They do not need a special police pass. The pass can only be applied for by domestic workers, laborers, workers directly, through their employers, and for other urgently needed trips.
The general public can travel by writing affidavits to buy essentials and receive vaccines.
Police said they would take strict legal action against those providing false information and those misusing the facility, which was made available for emergency use.