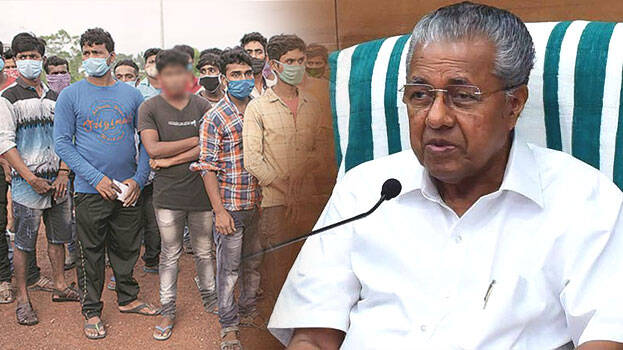 THIRUVANANTHAPURAM: Chief Minister Pinarayi Vijayan said that there is a high risk of the spread of Covid among the migrant workers and attention should be paid to that. The CM explained that no one should be allowed to evade the test and those who are positive should be relocated for the safety of others. The CM added that the government has sanctioned construction works.
Workers must be housed on site. Or they must be driven to the place of residence. They must return to residence after work. This should be done by those who employ them. The Employment Department will oversee this. Local bodies should take care of food.
Each local authority should have a transportation plan for the needs of patients. In addition to ambulances, other vehicles should be able to be used. There should be five vehicles in a panchayat and ten vehicles in a municipality. It has also been suggested that the ward level committees should keep pulse oximeter with them. It is advised to have at least five oximeters in the hands of a ward level committee.
A core team at the panchayat-municipal level has also been directed. The team headed by Panchayat-Municipal presidents should consist of the Secretary, the Chairman of the Health Committee, the Station House Officer or representative of the police station, the Sectoral Magistrate and the medical officer. More people can be added if needed, the CM said.