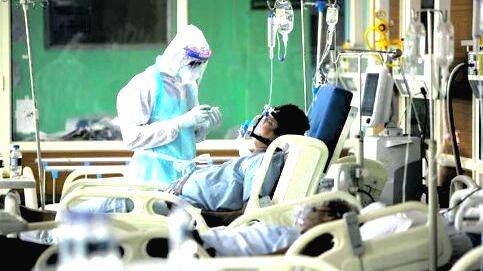 THIRUVANANTHAPURAM: As the Covid wave grips the state, the government has taken precautionary measures to provide more medical facilities to the sick and tighten travel restrictions during the lock-down period to curb the spread of the virus.
Covid treatment will be a priority in government hospitals until the 31st of this month, as it was warned the outbreak will get severe. The Department of Health suggested that treatment for other diseases should only be considered in the immediate nature of the disease. Private hospitals have been suggested to start Covid OP and increase oxygen beds and ICU by 50 per cent.

At the same time, the issuance of police passes for emergency travel will be made more stringent. Strict action will be taken against those who misuse the facility to be used only in emergencies and those who give false information in the application.
Fever clinics will be used for Covid treatment
Fever clinics in government hospitals will be used for Covid. Testing and medication will be ensured
Oxygen beds and five ventilator beds will be provided immediately in all taluk hospitals
Oxygen concentrators in homes if inpatients contracts covid. Responsiblity for ward committees
Health workers should wear disposable gowns, gloves, N95 masks and face shields
1.75 lakh applicants in a single day for travel pass
In the 24 hours since the launch of the online pass system for emergency travel, more than one and a half lakh people have flocked to the website. 5000 people can apply simultaneously at pass.bsafe.kerala.gov.in.
Who needs a pass?
To go for housework, construction work, job security, etc.
In case of emergency visits and other unexpected trips
No pass for travel related to marriage and death
You do not need a police pass to go to the nearest store to buy goods
Identity card is enough to reach the government office that is allowed to open
This is how the pass is issued
The details of the application will be checked by the District Special Branch
The permit will be issued after a check at the police control center
The status of the application can be checked on the website
Travel Pass can be downloaded or used as a screenshot
Identification document along with the pass should be made available for verification