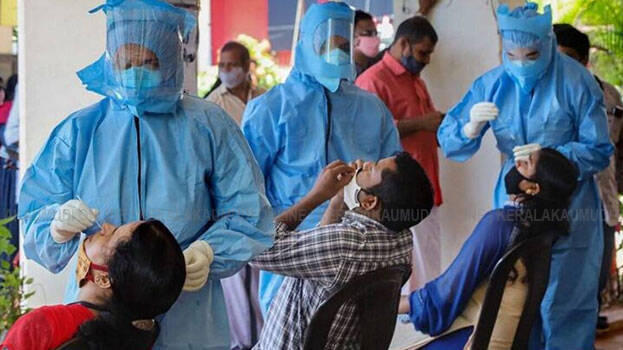 ​​​​​THIRUVANANTHAPURAM: Last week alone, 1,071 health workers in Kerala were tested positive for the pandemic. When more cases are being reported from different parts of the state during the second wave of pandemic, health workers being tested positive for the pandemic despite vaccination has put the health sector in our state in a crisis. As those who contracted the virus have gone on leave, the responsibilities of those working increased further.
Hundreds of health workers are being tested positive for the pandemic on a daily basis. The huge rush of covid patients in hospitals might be the reason for health workers getting the virus despite two doses of vaccination. Most of the health workers have taken two doses of vaccine, therefore even if they get the pandemic, it doesn't become fatal.
In the meantime, the fact that through them the virus might spread among their unvaccinated family members has further raised their concerns. With the hike in cases and increase in tests, the state is facing a severe shortage of test kits. As a result the number of tests in every district has come down.
The health workers opine that as the second wave would take more time to subside, reducing the number of tests would create a detrimental impact upon the state's preventive measures against the pandemic.
The number of tests in the state started increasing when the the second wave of the pandemic started lashing across the state from the third week of April. Even those who skipped the tests until then appeared in test centres for mass testing. As the results of RT PCR tests got delayed, the number of antigen tests increased further and thus test kits ran out of stock.