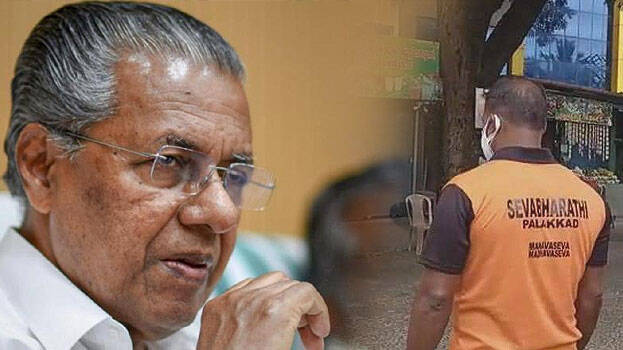 THIRUVANANTHAPURAM: Chief Minister Pinarayi Vijayan has responded to the incident where Seva Bharati activists were seen participating in the police vehicle inspection. Responding to a media query, the Chief Minister said that no organization was allowed to work with the official system.
The CM said that a special force of community volunteers was formed by the government to include such volunteers and only members of this force are allowed to go for such activities. Volunteers who can work with the police force have been deployed in the past. These volunteers do not belong to any particular organisation.
"If the volunteers have any kind of politics or affiliation with any other organization, they cannot participate in this activity by displaying it. No such thing is encouraged here." the CM said.
The Seva Bharati activists were seen checking vehicles along with the police at Kadankode in Palakkad. Earlier, the police had sought the help of various volunteers. Volunteers, including DYFI activists, came forward to help the police force. However, Seva Bharati activists arrived wearing uniforms bearing the organization's name. Soon, the issue became a controversy.