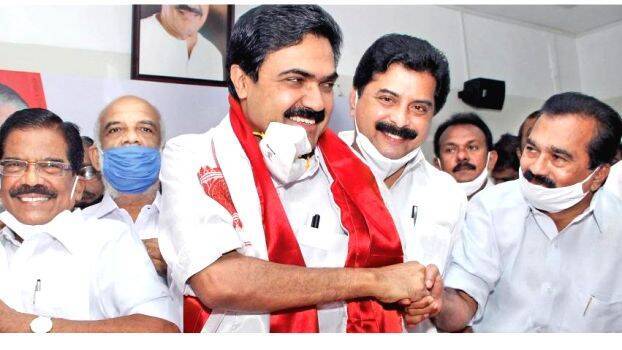 THIRUVANANTHAPURAM: Recent reports claim that Kerala Congress (M) will get only one ministerial post in the LDF cabinet. Smaller parties with just one member each are unlikely to get ministerial posts. The CPM hinted at this during bilateral talks at the AKG Center yesterday ahead of the formation of the cabinet.
Although the delegation led by Kerala Congress (M) chairman Jose K Mani demanded two ministerial posts, the CPM leadership convinced them of its limitations. Expressing appreciation for the Jose KMan faction's influence in Central Kerala, the CPM stated that more decisions can be taken during a meeting that will take place before the Left Front meeting on May 17. Though there are indications that the post of Govt Chief Whip might be allotted to Kerala Congress (M), the matter was not discussed.
The CPM explained the practical difficulty of giving the ministerial posts to the Lok Tantric Janata Dal, which had contested only three seats and won only in Koothuparamba. The LJD leadership described the party's influence across the state.
The JDS and the NCP are likely to get ministerial posts as they have two members each. The decision regarding the JDS minister will be left to party president Deve Gowda. NCP leadership meeting will be convened on the morning of the 18th in the presence of All India General Secretary Praful Patel to decide its minister. Meanwhile, the COM will hold talks with INL, Janadhipathya Kerala Congress, Kerala Congress (B), and Congress (S) parties on Tuesday.