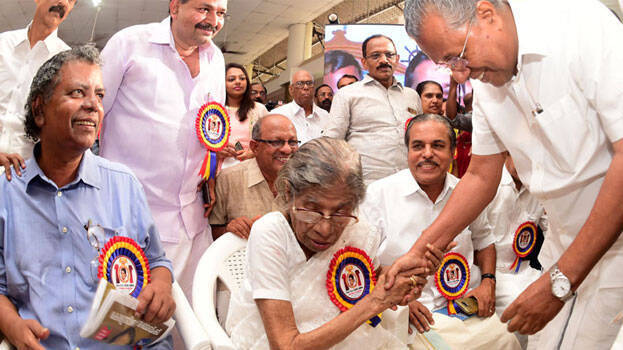 THIRUVANANTHAPURAM: Chief Minister Pinarayi Vijayan said Gouri Amma is a brave heroine who turned her life into a heroic struggle for the liberation of the country. The chief minister opined that her life was dedicated to the constant struggle for an end to all inequalities and the establishment of an egalitarian system.
Her role in building the communist movement in Kerala was unparalleled. The brave warrior and the clever ruler came together in that personality. The chief minister said the history of modern Kerala is also her biography.
Being able to live for hundred years is something that is rarely possible. Throughout this stage of life, it is extremely rare for people to be able to be conscious, to be free from liability and to be helpful to others. She belongs to that rare name. It is our great blessing that we had such a person. The chief minister in a Facebook post said that it is the pride of any Malayalee to be able to live in the time of Gouri Amma.


സ്വന്തം ജീവിതത്തെ നാടിന്‍റെ മോചനത്തിനുള്ള പോരാട്ടത്തിന്‍റെ വീരേതിഹാസമാക്കി മാറ്റിയ ധീര നായികയായിരുന്നു കെ.ആര്‍....

Posted by Chief Minister's Office, Kerala on Monday, 10 May 2021