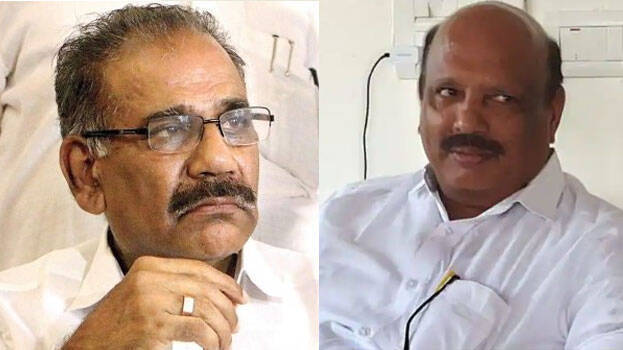 THIRUVANANTHAPURAM: The conflict in NCP over ministerial posts has reached further levels. The new moves are being hatched in the party by other leaders to block A K Saseendran's ministership. The faction led by Thomas K Thomas says that they need the minister's post which was lost to Thomas Chandy.
It is already known that the party will declare its minister on coming 18th as per the directions of CPM. LDF leadership has also asked them not to delay the decision. The minister will be declared in a meeting to be held under the leadership of national general secretary Praful Patel. CPM has also warned NCP leadership that if they are planning to go on with the conflict over ministership, then the post will not be given to them.
The phone call controversy, encroachment of lake, spats over ministership, the defection of Mani C Kappan thus the headaches created by NCP during the first term of Pinarayi government is endless. Therefore CPM has taken the stand that if the party continues the same sand it is unacceptable.
Even the party's national leaders including president Sharad Pawar, bats for Saseendran to be the minister. Saseendran's decision not to leave LDF proved to be politically correct later, which prompted the national leadership to support him. The national leadership now thinks if the party had defected to UDF for Mani C Kappan, the party might have faced a humiliating political loss.
Even the initial understanding in the party was to appoint Saseendran as minister. But as Thomas K Thomas made an unexpected political move for ministership Saseendran got into a crisis. As Saseendran and Thomas K Thomas have become two warring tribes within NCP, it has become another headache to CPM.
The anti-Saseendran faction in NCP even had opposed the candidature of Saseendran. The demand was he should abstain from the electoral front for the youth in the party. Saseendran has won another term surpassing all these crises. Now, the opposing faction says Saseendran who had continued in the ministerial post for so long shouldn't become minister again.
It is also alleged that the state party president Peethambaran master has threatened those who support Saseendran with disciplinary action. Meanwhile, the Saseendran faction is also hatching moves to oust Peethambaran from the post of party's president.

When Saseendran said that Kappan has failed politically, Peethambaran has supported Kappan. Correcting this stand, the party also issued a press release. It said that Peethambaran Master's opinion was not the official stand of the party. Peethambaran is now gearing to make Thomas K Thomas as the party's minister.