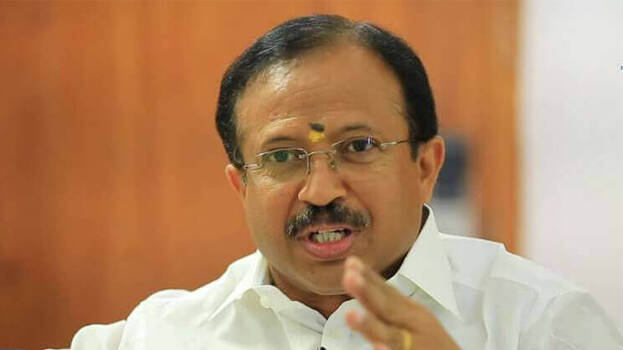 ​​​​​​NEW DELHI: Union minister V Muraleedharan has said that Kerala must take proper care to prevent further spread of the disease in rural Kerala. "The union government has asked all states to take adequate measures in this direction. Medicines used for Covid treatment have been given on a large scale to the state," the union minister said.
"Similar to Remdesivir, Tosyl Sumab is another medicine used for Covid treatment. The union government has distributed 45,000 vial Tosyl Sumab on the last day. Kerala stands third in the list of states, which has got most of the medicines. The central government has also asked to increase the production of Amphotericin B. This will be also distributed among the states as they need," Muraleedharan said.
"The Tata memorial centre which comes under the Atomic Energy Department is currently engaged in a mission on how to reduce lapses in the Covid 19 treatment given to Cancer patients. Tata memorial centre coordinates the distribution of oxygen concentrators, N95 masks and various other devices and instruments needed for Covid 19 prevention. Three hospitals in Kerala work in coordination with the Tata memorial centre," he added.