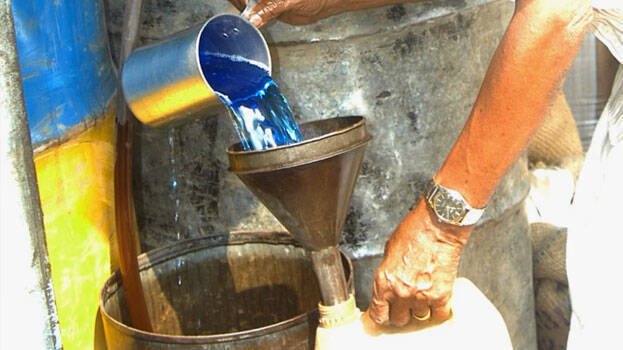 THIRUVANANTHAPURAM: The share of Kerosene earmarked for each ration card holder in the state reduced. The government move comes after the central share of Kerosene given to the state was reduced. The one and a half litre of Kerosene which was usually given to blue and white ration card holders once in three months was reduced to 500 ml. Whereas for the oink and yellow card holders the Kerosene share was reduced from three litres to one litre.
Those who didn't have an electricity connection were given 12 litres earlier which has been reduced to eight. In the wake of reduced share of Kerosene from the centre, the civil supplies commissioner has issued a new order which said that Kerosene will be distributed in reduced quantities for the next three months. For all sections, the price of Kerosene has also been increased from Rs 38 to Rs 41.
Whereas the ration shop owners are wngushed over the government's indifference to their demands of priority on vaccination, compensation and exclusion of biometrics despite 21 ration shop owners being succumbed to the pandemic. Therefore the association of ration card owners are thinking of closing down the shops for one day.