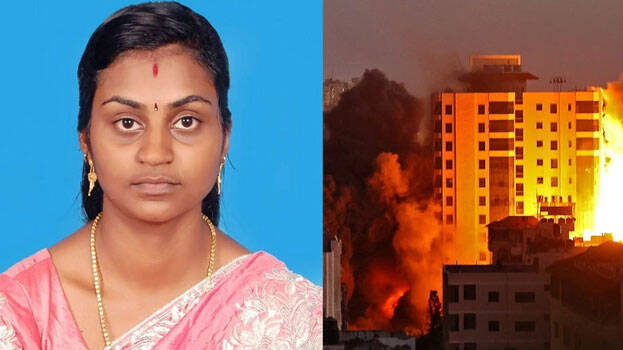 NEW DELHI: Measures to bring back the body of Soumya Santhosh who was killed in a shell attack in Israel will be fastened soon. Authorities have informed that Indian embassy has fulfilled all necessary procedures. Once clearance from Israeli health ministry is received then steps will be taken to bring the body back to Kerala.
Soumya's body is now kept in the forensic lab in Tel Aviv. State government has also put in efforts to bring the body back to the state. Norka authorities are in constant touch with the officials in Israel.
Soumya has been working as a caregiver in Ashkelon, Israel for the last 10 years. The rocket launched by Hamas came down in the apartment where Soumya was residing. Idukki native, Soumya came back to her hometown for the last time in 2017. Soumya's husband and son are in Kerala.