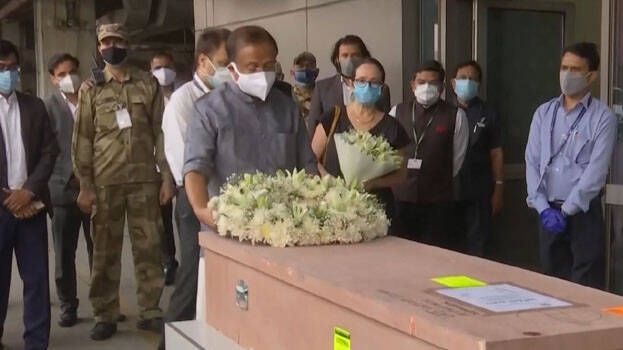 NEW DELHI: The dead body of Soumya Santhosh, killed in a rocket attack in Israel, has been brought back to Kerala. Union minister took hold of the mortal remains of the Malayalee nurse at Delhi international airport.
By afternoon the body will be taken to Nedumbassery airport in an Air India flight. Later it will be taken to Soumya's homeland in Idukki, Keerithodu. The burial will be held at Keerithodu Nitya Sahaya Mata Church tomorrow afternoon.
Soumya was killed on Tuesday during the ongoing battle between Palestine and Israel.
Soumya has been working in Israel as a caretaker in Israel for the last seven years. While she was talking to her husband via video call, a rocked fell on her apartment. The old lady who was being taken care of by Soumya was also killed in the attack.