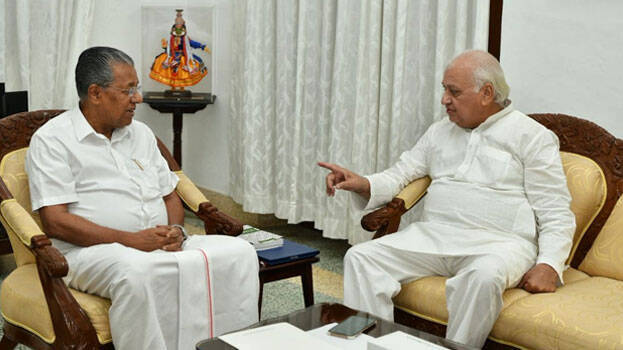 THIRUVANANTHAPURAM: Pinarayi Vijayan who was continuing as interim chief minister after the assembly polls, has met the governor, Arif Muhammed Khan at Raj Bhavan today. As the left front has secured a clear majority to form the government, staking claim to form the government, he has given a letter to the governor in his official capacity.
CPM, CPI, Kerala Congress(M), Kerala Congress(B), Congress(S), Democratic Kerala Congress, INL, NCP, Janata Dal(S), LJD and other left independents have already submitted their letter of support backing Pinarayi Vijayan to from the government.
The next step is the governor officially inviting chief minister Pinarayi Vijayan to form the government in the state. The LDF meet to be convened soon will officially elect Pinarayi Vijayan as their leader. It is expected that talks on allocating various ministries in LDF will end by tomorrow and the official declaration of the ministers will be held by day after tomorrow and Tuesday.