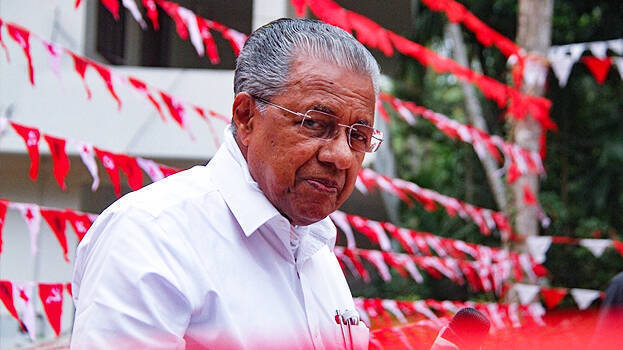 KOZHIKODE: Talks in connection with the formation of the cabinet is in its final stages in the CPM. A final decision on the ministers will be taken tomorrow. In the first Pinarayi government, there were 13 ministers from the CPM including the chief minister. It is learned that the CPM has agreed in principle to give up one ministry despite the increase in the number of MLAs as there are more parties in the Left Front this time.
Two formulas are under discussion--except Pinarayi everyone in the cabinet should be a newcomer or one or two should remain and the rest should be new faces. While the second wave of Covid is surging in Kerala, there is every possibility that Shailaja teacher will continue as the health minister. If any of the present ministers continue, then it will be Shailaja Teacher.
If A C Moideen is not inducted in the cabinet, then Muhammad Riyaz or A N Shamzeer are likely to be considered. Representation of youth organizations is also a positive factor for them.
If the decision of all new faces is accepted, the suspense is what would be the role of K K Shailaja. The possibility of making a woman speaker this time is also heard. If so, Shailaja Teacher may be considered for the Speaker's post.
It is sure that among women Veena George will become a minister. If Shailaja continues as the minister, then Veena George will become the Speaker. It is sure that central committee member M V Govindan and state secretariat members K S Radhakrishnan, K N Balagopal and P Rajeev will be accommodated in the cabinet.
Chances are more for V Sivankutty, Saji Cherian, V N Vasavan, M B Rajesh, P Nanda Kumar and C H Kunhambu to become ministers. If K T Jaleel is kept away, then V Abdu Rahman will be considered.
If a woman is fixed for the post of Speaker, then only one woman is likely to become a minister. However, if it is decided to have two women like in the previous cabinet, then Kanathil Jameela will get a chance. Representing Palakkad and age favours M B Rajesh, but considering the seniority Mummykutty is likely to get a chance.
Kerala Congress and the LJD came to the Left Front newly. Of these, the Kerala Congress having five MLAs, is guaranteed one ministry. They are continuing pressure for two ministries. The CPM had mentioned in the first round of talks that there is no possibility for that. If a second ministerial berth is not given, then they are demanding the post of chief whip.
The CPI will have four ministers this time also. Deputy speaker will also be from the CPI. There are five parties with a single MLA. The CPM will inform their decision on who should be in the cabinet after talks held with party leaders today and tomorrow. Incumbent Minister Ramachandran Kadannapally will not get a chance this time.
K B Ganesh Kumar, who was kept away last time, may get a chance this time. If so, he will be given the transport department. One-member LJD is also demanding a ministerial berth. Janadhipathya Kerala Congress and INL may also get ministerial berths.
An agreement to share the ministry for two and a half years between the two parties is also being discussed. Or else Antony Raju may become a minister and the chief whip post may go to INL representative Ahmed Devarkovil. If two and a half years are shared, then Antony Raju will get the first term. In that case, the post of chief whip may go to the Kerala Congress.