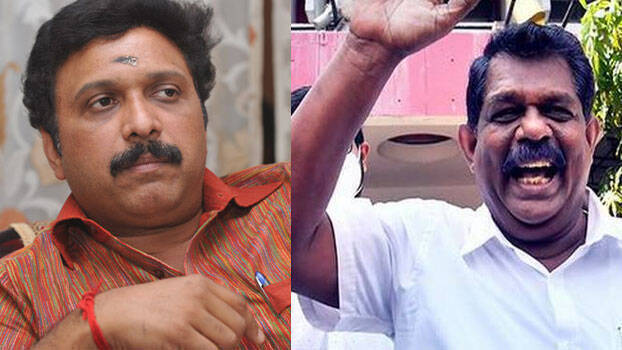 THIRUVANANTHAPURAM: The CPM has directed that the four constituent parties, with one member each in the Assembly, will have to share two ministerial posts for two and a half years each. Accordingly, the Kerala Congress (B), Congress (S), INL, and the Janadhipathya Kerala Congress will get ministerial posts. However, the Lok Tantric Janata Dal will not get a cabinet post. The cabinet structure will be finalized with the Left Front meeting to be held this morning. The Kerala Congress (M) may be given the post of Chief Whip, which will be vacated by the CPI.

Ramachandran Kadannapally (Congress (S)), Ahmed Devarkovil (INL), and Antony Raju (Janadhipathya Kerala Congress) will become ministers from the constituent parties. Though KB Ganesh Kumar (Kerala Congress (B)) is expected to become minister, there is confusion in the party over whether to accept the ministerial post for just two and a half years. The final decision will be announced during the front meeting on Monday.
The CPM had earlier suggested that the LJD should merge with the two-member Janata Dal (S). During yesterday's bilateral talks, the CPM leadership informed the LJD leaders that only one portfolio can be given to the two socialist groups. When the JD(S) was informed about this, they said that it was the LJD that opposed the merger.
As of now, the CPI will have four ministers and Deputy Speaker, while the CPM will have 12 ministers and Speaker. Though the Kerala Congress (M) had sought two ministerial posts, it is likely to get only one post. The Kerala Congress (M) is interested in either of the Agriculture, PWD, Housing and Revenue departments. However, Agriculture, Housing and Revenue departments are currently held by the CPI which does not seem to be interested in giving up any of these.