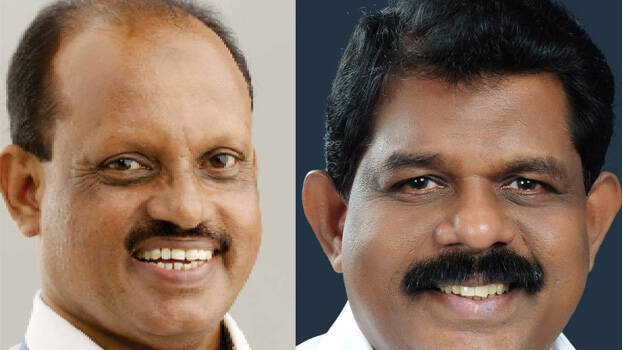 THIRUVANANTHAPURAM: An agreement has reached to give ministerial berths to constituent parties with single members for two terms. In the first phase, Antony Raju, MLA of the Janadhipathya Kerala Congress and Ahamed Devarkovil, MLA of the INL, who got a thumping victory from Kozhikode South, will become ministers. Ganesh Kumar and Ramachandran Kadannapally are being considered for the second phase.
Antony Raju defeated V S Sivakumar from Thiruvananthapuram and is now inducted in the second Pinarayi Government. Antony Raju said that he has obtained recognition for standing firmly with the Left Front when many from the party went to the UDF. He said that his mind was always with the Left and is very happy for considering his party.

Ahamed Devarkovil, INL MLA, who defeated UDF candidate Noorbina Rashid from Kozhikode South will become a minister. This is also the result of INL's twenty-five years of waiting.