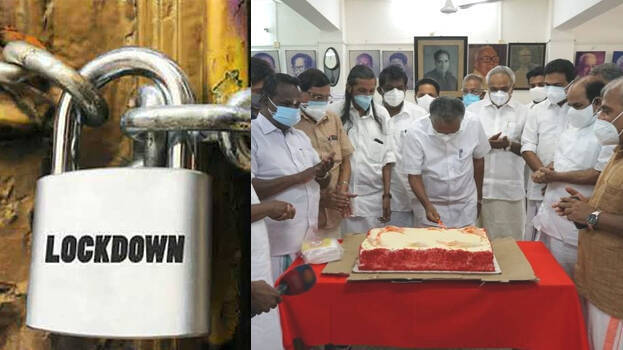 THIRUVANANTHAPURAM: While leaders were seen gathering together and celebrating victory, the common folks found themselves in a difficult situation due to police action. With the state government announcing a triple lockdown in the state, the police have closed the main roads and inter-roads, leaving people unable to travel even in emergencies. Many even raised complaints that policemen were absent in several places where the roads are closed.
People are worried about how to get out in case of any urgent needs or hospital cases. They also fear that if they raise their voices against the police, they will be prosecuted for violating the norms or for obstruction of duty.
People are also dissatisfied with the fact that the government representatives, who imposed a lockdown in the state, were seen gathering together and celebrating victory. A recent picture showed LDF leaders cutting the cake and celebrating election victory during the Left Front meeting today. Many took to social media to protest against the celebration that took place at a time when people were forced to remain at their homes due to the lockdown.