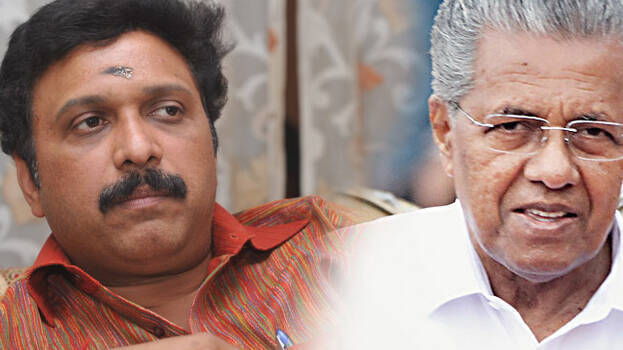 ​​​​​
THIRUVANANTHAPURAM: When the LDF leadership decided to give ministerial portfolios even to single MLAs parties on 2.5-year tenure, soon talks on Ganesh Kumar taking up transport ministry began on various corners. Meanwhile, reports also got published that Ganesh Kumar will not become a minister in the first term. Whereas latest reports suggest that it is due to internal issues within his family. The New Indian Express has published reports in this regard.
Issues regarding the will of slain Kerala Congress(B) leader Balakrishna Pillai is the cause for the current internal strife in the family. The slain Kerala Congress leader has crores worth of properties and assets in Kottarakara and Pathanapuram but Balakrishna Pillai's daughter Usha Mohandas has approached the chief minister alleging that certain irregularities had occurred in the will. Usha suspects that Ganesh is behind this. She has also given a complaint to the CPM polit bureau member Kodiyeri Balakrishnan. TNIE also reports that Usha has also informed the illegal dealings that Ganesh Kumar has with the controversial accused in the solar scam.
Following this, CPM leaders arrived at a conclusion that Ganesh Kumar will be given a ministerial berth only in the second term as appointing him now, might push him to a court case and other controversies.