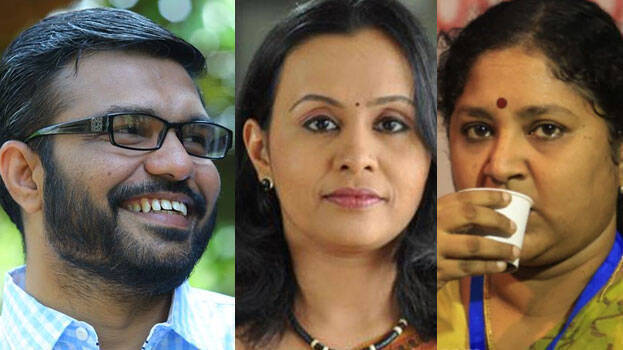 THIRUVANANTHAPURAM: The CPM has announced its nominees to be inducted in the second Pinarayi Vijayan government. The party has decided to nominate its newly elected MLAs M V Govindan and K Radhakrishnan from the central committee as ministers. Among secretariat members, P Rajeev and K N Balagopal will become cabinet ministers.
When DYFI representative P M Mohammad Riyaz becomes a minister former MP M B Rajesh will be the speaker. In the first Pinarayi cabinet too, a relatively young Sreeramakrishnan was the speaker. As in the previous cabinet, two women have been inducted in the second Pinarayi ministry. However, K K Shailaja has been dropped from the cabinet. She was praised for her handling of the coronavirus outbreak as the health minister.
CPM ministers
M V Govindan, K Radhakrishnan, K N Balagopal, P Rajeev, V N Vasavan, Saji Cherian, V Sivankutty, Muhammed Riyaz, R Bindu, Veena George and V Abdu Rahman. Former ministers' T P Ramakrishnan and K K Shailaja will be CPM's parliamentary secretary and party whip.