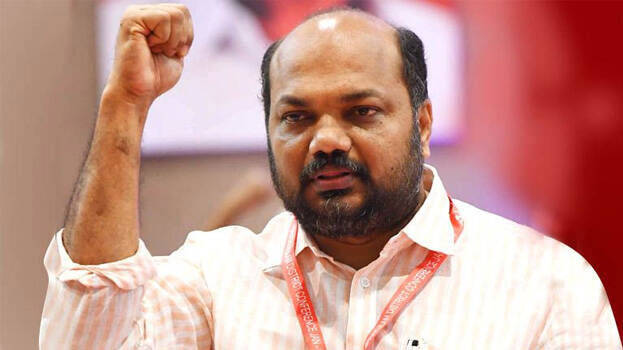 KOCHI: P Rajeev, who came to the forefront as a great organizer and fighter through the student and youth movement, has achieved a historic victory in Kalamassery and is now entering the cabinet. Rajeev is making his entry to the cabinet by defeating former minister VK Ebrahimkunju's son by 15,336 votes in the constituency which is known as the UDF stronghold.
Rajeev, a member of the CPM state secretariat and editor-in-chief of Deshabhimani, won the award for the best-performing MP while he served as a member of the Rajya Sabha. He was at the forefront in setting up a state-of-the-art radiation center for cancer patients at the Ernakulam General Hospital, a dietary kitchen, a free dialysis center for kidney patients at the Aluva Taluk Hospital, and a bus for government school students and in implementing projects for the public development of Kochi.
When he retired from the Rajya Sabha, senior members of the Opposition, including Arun Jaitley (BJP) and Ghulam Nabi Azad (Congress), demanded that Rajeev should be re-elected to the Rajya Sabha. This itself was a testament to his excellence as a representative of the people. He was felicitated with the Sansad Ratna award for his contribution to Parliament.
Rajeev, who addressed the UN General Assembly on behalf of the country in 2013, has been active in party activities in the state since he resigned from the Rajya Sabha MP post. Until 2018, he was the CPM Ernakulam district secretary. Though he contested from Ernakulam in the last Lok Sabha elections, he lost to Hibi Eden.
Rajeev is the author of five books and hails from Meladur in Thrissur district. He has been living in Kalamassery for a long time.