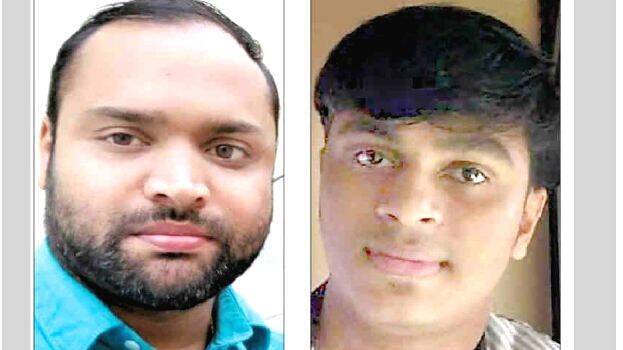 PONKUNNAM/ KALPETTA: Two Keralites were among those killed in a barge accident in Mumbai on Tuesday. The deceased have been identified as Jomish Joseph, 36, a native of Pallikunnu in Wayanad and Sasin Ismail, 29, of Chirakkadavu in Ponkunnam in Kottayam. Both were in the same barge.
Jomish is the son of Joseph and Theresia hailing from Punnanthanam in Echome Mukramula in Wayanad's Pallikunnu.
Sasin Ismail is the son of AM Ismai haling from Arinjidam of Moongathra Edabhagam in Ponkunnam's Chirakkadavu. His wedding was fixed to take place next month.
Relatives said there was no information about Anthony Edwin (27) of Danny Dale in Puthanthuruthu in Kollam's Shakthikulangara . Antony is the son of fishermen Edwin and Vimala.
Three barges on a mission related to oil drilling were involved in the accident.
A barge sank completely. Most of the dead were in it.
Forty-nine bodies were found. Sasin, who started working three years ago, returned home three months ago. His mother is Sylvi Ismail. Siblings: Sisina and Misina.
Jomish was an employee of Boustead Controls & Electrics.
He returned from vacation in Wayanad with his wife Joyce, a nurse in Delhi, last February. Children: Joel and Jonah. Sister: Jasmine.
Jomish's family was informed about his death on Wednesday night. His brother-in-law reached Mumbai and identified the body. The body will be flown home via Nedumbassery airport today after a Covid test and post-mortem. Burial will be in Christuraja Church Cemetery in Echome Mookramula .
Antony, who is missing, has been working in Mumbai for four years. He has been working for Afcon Company for two and a half years. Charles and Danny are his brothers.