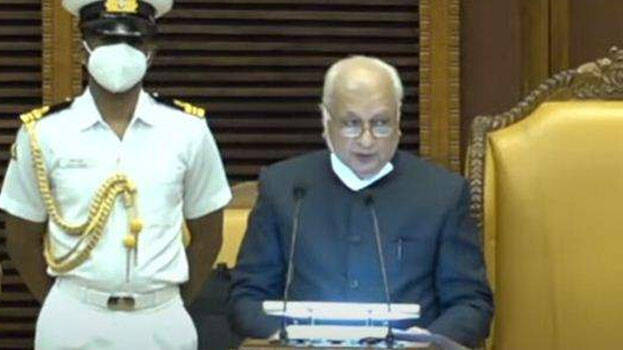 THIRUVANANTHAPURAM: The first customary policy address of the second Pinarayi Government has started. This is Governor Arif Mohammad Khan's third policy address after becoming Kerala Governor. Covid is raising a big challenge, he said. The packages announced during Covid is a big relief to the people. The government will continue to work for the welfare of the people, the governor said in his policy address.
Covid preventive activities will continue strongly. The upliftment of those in the lower level is the goal. Free vaccine to all is the policy of the government. The people's support for the vaccine challenge is exemplary. The government has started the process of inviting global tender for vaccine, he said.
The economy needs to improve despite Covid challenge. It is an achievement for being able to contain the death toll. The government will give priority to women's equality. The governor said the government would stand for democracy and secularism.

Governor Arif Mohammad Khan, who arrived in the assembly this morning, was received by a Guard of Honor. He was then escorted to the assembly by Speaker M B Rajesh, Chief Minister Pinarayi Vijayan and Minister K Radhakrishnan. This was followed by Governor's customary policy address.