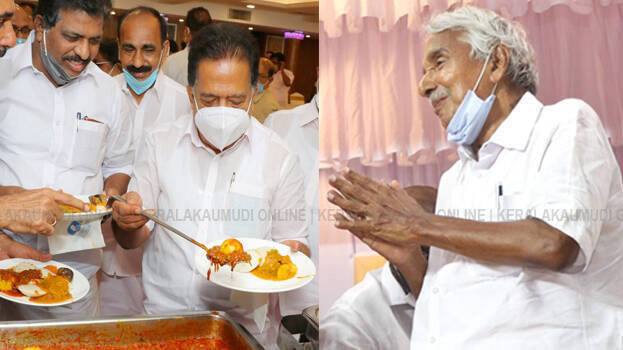 THIRUVANANTHAPURAM: 'A' group is dissatisfied over Ramesh Chennithala's statement that appointing Oommen Chandy as the chief of the party's poll panel has kept away Hindu votes from the party. Leaders of the 'A' group say as the reason for defeat is the dent in the party's minority vote banks, raising such allegations against Oommen Chandy is not right. In the letter sent to Sonia Gandhi, Chennithala has alleged that bringing Chandy to the leadership has created confusion among the voters.

Whereas Oommen Chandy has told media persons on Saturday that Ramesh Chennithala will not make such a statement. 'A' group leaders say that even Muslim League has witnessed leakage from its strongholds, whihc indicates loss of minority votes is the reason for the right front's defeat in the polls. This being the reality, alleging that Oommen Chandy's presence in the leadership is the sole reason for not getting a section's votes is not right. They also said that Oommen Chandy has only functioned in the election panel and he has not acted as a power centre.
Meanwhile, the high command has also got the advice that appointing a new KPCC chief, disregarding the opinions of Chennithala and Chandy could be detrimental for the party in Kerala. Sources say following the letters of Mullapally and Chennithala, the high command has also softened its earlier stand on the issue.
Even in the party, workers opine that like the appointment of the opposition leader, appointing the party's chief without consulting with Oommen Chandy and Chennithala could pose grave repercussions. Sources in the party indicate that high command is considering other names along with Sudhakaran, who is disliked by both factions, has come up in this new background. The 'A' and 'I' groups are also dissatisfied with the high command's effort to put the blame on one or two Kerala leaders for the poll defeat despite the campaign being undertaken under the tutelage of AICC leaders.