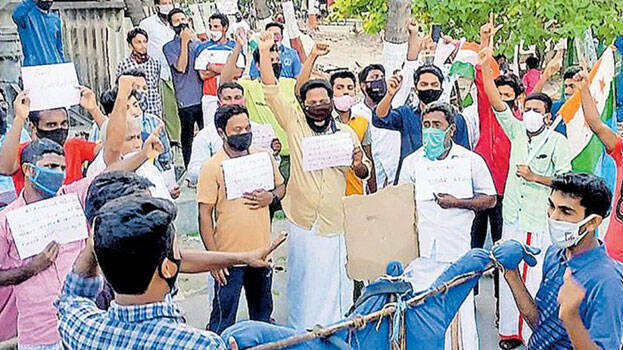 ​​​​​​KAVARATTI: Even the cattle are reeling under the new reforms implemented by the administrator in Lakshadweep. Food for cattle is not distributed on time in the island's government-owned farms. The sad state of affairs in the government-owned farms in Minicoy islands would raise concerns of any animal lover. There are 650 hens and the rest are cows on this farm.

One cow from the farm was found dead on Monday due to a lack of food. Assistant surgeon in Minicoy island has sent a letter to the district veterinary officer and animal husbandry director, in which he said that most cattle on the farm are reeling due to lack of food.
In the meantime, the centre has issued orders, appointing IPS officers in the islands of Amini, Kadamath, Anthroth, Kalpeni, Minicoy, Agatti, Chettalath and Kilthan to take care of development activities. They are entrusted with the task of communicating with the representatives in the islands over development activities and they should also hand over timely reports to the administrator.