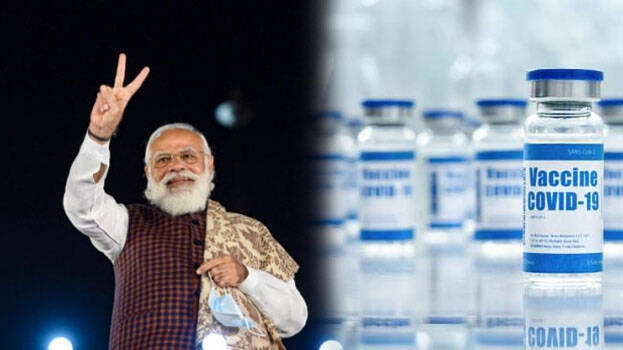 ​​​​​NEW DELHI: The Centre plans to ramp up vaccination against Covid-19 on a "mission mode", targeting an average of around 1 crore inoculations per day from around mid-July or August as vaccine supplies are expected to improve with not only Serum Institute of India (SII) and Bharat Biotech producing more doses but local production and supplies of Sputnik V also likely to start.

"It is a matter of around two months. Once supplies improve, the number of vaccinations per day will go up remarkably. We have to do it and planning is going on," a senior official told TOI. While current estimates show that around 20 crore doses (around 10 crore of Covishield, 7.5 crore of Covaxin and 2.5 crore doses of Sputnik V) are likely to be supplied in July, this may further increase if imported vaccines from Pfizer and Moderna enter the market.

"By August, we will have 20-25 crore vaccine doses per month. We are aiming to vaccinate 1 crore people every day," said N K Arora, chairperson of the National Task Force on Covid-19 Vaccination.
The government is also working on adding more Covid-19 vaccination sites by utilising the entire network of 1 lakh child immunisation centres, mainly in remote areas. Officials said vaccinations would see an upswing from June itself as fear of infection has started subsiding with positive cases declining steadily, along with projections of increased supply during the month.
Recently, the Centre had allowed walk-in vaccinations for people in the 18-44 band, a move that is likely to significantly enhance vaccination numbers.
The Centre has indicated that nearly 12 crore doses of anti-Covid jabs will be available in June, up from 7.9 crore supplied in May. While the Centre will provide 6 crore doses to states and UTs in June for inoculating those above 45 years along with health and frontline workers, an additional 5.8 crore doses will be available for direct procurement by states and private hospitals.

While providing advance visibility of stocks and supplies to states, the Centre has asked states to plan vaccination schedules and slots accordingly and publish them