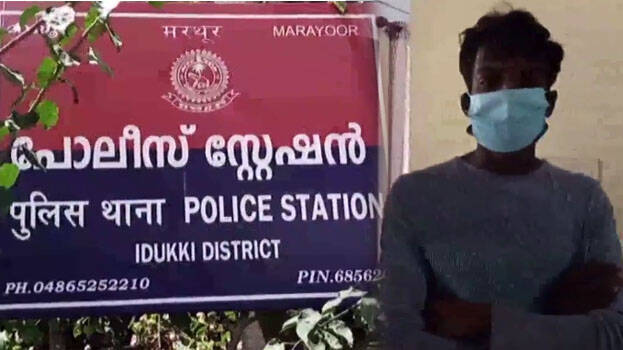 ADIMALI: Two police officers, who were inspecting vehicles, were attacked by a youth in Marayoor in Idukki. Sulaiman, a native of Marayoor, has been arrested for attacking the police.
According to sources, Sulaiman was not wearing a mask when he approached the police team that was inspecting the vehicles as part of the lockdown. When he was stopped by the police, he started verbally abusing the officers. He then went on to attack CI Ratheesh and CPO Ajeesh using a stone. The condition of Ajeesh, who was hit on the head, is serious.

The injured policemen were rushed to Marayoor Primary Health Center and later shifted to Adimali Taluk Hospital. Sulaiman was taken into custody by the police.