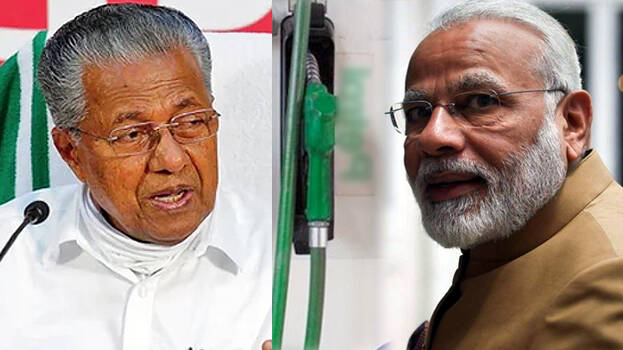 THIRUVANANTHAPURAM: Chief Minister Pinarayi Vijayan has demanded an end to the central government's practice of increasing excise duty in order to prevent the uncontrollable increase in the prices of petroleum products. The CM also alleged that it is a bizarre claim that states should reduce fuel taxes which is a new move by the central government to absolve itself of responsibility for the hike in petrol and diesel prices.
Over the last six years, the central tax on petrol and diesel has increased by 307 per cent. Petrol-diesel prices have already increased 19 times this year. Of the four types of excise duty levied by the Central Government, none but the basic excise duty is to be shared with the States. These three tariffs are being increased by the Central Government.
According to figures released by the central government in February 2021, out of the Rs 67 excise duty levied on petrol, only Rs 4 is the basic excise duty that is shared with the states. They demand now to reduce this meager amount. This tax is the only tax revenue of the states after the advent of GST.
The change in petrol and diesel prices in our country in line with the fluctuations in international crude oil prices came after the deregulation of prices by the Central Government in 2010 and 2014. But despite the fall in crude oil prices, fuel prices in India have not declined. This is due to the fact that when prices fall in the international market, the excise duty is increased accordingly and the central government do not try to keep prices low and often raises them.
Inflation caused by the frequent hikes in fuel prices by the central government will hamper economic growth. Inflation in essential commodities due to rising fuel prices will adversely affect the consumer state of Kerala. The CM also said that the state government stand is the Centre should withdraw the stand of increasing fuel prices uncontrollably.